Seduction Advice, In this section I will be discussing the best movies to watch and seduction advice to learn from the real players out there. You will learn how to interact with women in real time as you look at some of these guys.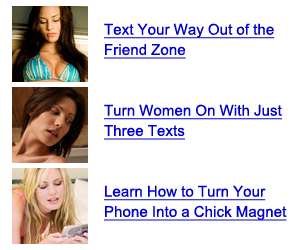 Dolomite
1975 Dolemite – Rudy Ray Moore is a pimp who was sent to jail by crooked cops. Dolemite has many women behind him. He gets out of jail and takes care of business. You have to take a close look at how men like Dolemite control there destiny. Dolemite has his women in line and they come through for him. Guys, stop hanging around women that are not good for nothing but only provide you with headaches. You got to get out of that loop. Pimps like Dolemite kept useful women in his circle as you should.
Hitch
2005 Hitch – Will Smith as Alex hitchens, Eva mendes as Sara melas, and Kevin james as Albert brennaman the guy that does not have a clue how to deal with women. Hitch is known as a date doctor that helps guys get dates with women. You will get a lot of insights watching this movie as hitch tells Kevin james things to do to get a date. When you follow the steps you have learned from me and hitch, lol, you will have the women of your dreams. Hitch gets to the point, so check it out.
How To Be A Player
1997 How to be a player with bill bellamy as drayton jackson is a classic textbook look at how it is done. Bill takes his homeboys on a tour of stops at many of his womens homes. He explains to his boys the different ways that you have to come at different women. Guys, you must customize your game for each girl you deal with. How to be a player is a very entertaining movie. Drays sister is a true player hater always trying to foul him up and get him caught cheating. His little sister and her friend katrina try to continuously set him up. He ends up getting with the friend anyway because not matter what these women tell you they all love a player.
John Tucker Must Die
2006 This movie is full of key information on how women work. John tucker must die is about a couple of girls seeking revenge against the coolest guy in school. This guy is a real player pick up artist, he is dating three women at the same time. This guy has the ability to pick up and drop any girl in school that he chooses to do. All of these women still have a thing for John who they consider a jerk. These women get together and have a friend date John with plans of letting him down latter on to bring him down to reality. During the course of the movie you will see the key techniques John employs as he maneuvers through these women like a race car driver does trough a track. The women on the movie even admit that it is hard to resist his charms and the girl that they sent in to diss John ends up having feelings for him. You guys are going to get a lot out of John tucker must die. Mainly that Pick up routines work. The stars, Jesse Metcalfe – John Tucker, Brittany Snow – Kate, Ashanti – heather and Sophia bush – Beth, did a great job in this movie.
The Mack
1973 staring Max Julien as Goldie and Richard Prior as Slim. Goldie gets out of jail and climbs to the top of the pimping game. The Mack shows you how to build your female empire. The Mack shows you a guy who started with nothing and with some hard work and charm ends up rich with women of all types of back rounds working for him. I am not telling you guys to go out and become pimps but I am telling you to take the positive traits that worked for Goldie and put it to use in your daily routine. This stuff is for real how you can get women to do anything you want them to do. Think about it. How strong is a pimps game if he can get women to go out every day and perform well over a dozen sex acts with strange men then bring all the money back to him. I would say that is very strong game in fact.
Baby Boy
Guys this movie is the truth. In this movie you will see dudes who don't have much going for themselves with some fine women in their lives. Jody, Joseph Summers who is played by the singer Tyrese Gibson does not have a job and gets tons of women. Melvin his stepfather who is played by Ving Rhames is an OG ex convict who has got Jody's mom wrapped around his fingers, and his homeboy Sweetpea played by Omar Gooding actually lives with a stripper hot type chic.
The point I'm making guys is that if a chick is feeling you she will put up with anything. Think about it guy, you are probably no where ass bad as these guys so chicks have to feel you. This guy jody sleeps with all these chicks and his girl knows it and still stays with him. He even sleeps with her co workers and she puts up a little argument but still stays with him. Guys think about it. If these guys can pull it off you can too. You are not half as bad as these dudes on the movie so chicks out here have to deal with you.
License To Wed…..
Review coming soon
Movies to watch and seduction advice,
Gregory B